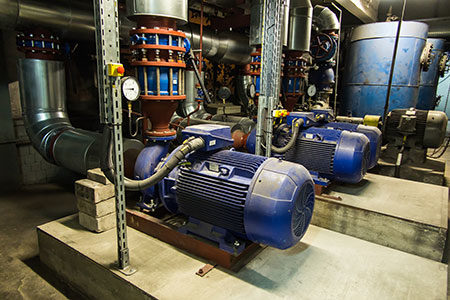 Booster pumps are designed to apply added pressure to liquids in enclosed pipes or other vessels. These pumps are most commonly found in high-rise buildings, in oil and gas delivery systems and as part of water treatment plants. At Elite Pumps & Mechanical Services, LLC, we offer Texas booster pump supply and repair service options designed with the needs of your business in mind. Our team of expert technicians will work with you to deliver the Texas pump repair services you need just when you need them most.
Practical Repair Services for Your Booster Pumps
Making sure your booster pumps and associated equipment are in peak operating condition can be critical to the success of your operations. In high-rise office or apartment buildings, your booster pumps are needed to deliver water to all floors and to ensure the proper circulation of these liquids through your plumbing system. Elite Pumps & Mechanical Services can provide you with the most practical Texas industrial pump services to keep your pump operating correctly and to extend the life of these important systems.
We Are the Right Choice for Your Texas Industrial Pump Repair Needs
At Elite Pumps & Mechanical Services, we serve the needs of commercial construction companies, municipal utility systems and waste water treatment plants and commercial buildings. We maintain a full-service machine shop in our facility to ensure the fastest turnaround time and the most practical solutions for you and your business. Our attention to detail and our friendly and knowledgeable technicians can ensure that your Texas water pump service and repair job is done right the first time.
The team at Elite Pumps & Mechanical Services can provide you with industrial pump maintenance and repair services designed specifically to keep your systems running at peak efficiency. We work with companies just like yours to deliver the most practical and cost-effective solutions for booster pumps, industrial pumps and associated equipment. Call us today at 281-506-7390 to schedule an appointment or to request emergency repair services. We look forward to the chance to serve you.