Pump Services for Texas Municipal and Industrial Plants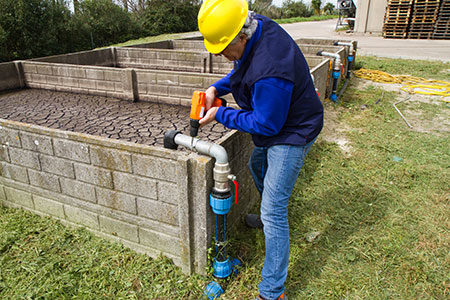 At Elite Pumps & Mechanical Services, LLC, we offer Texas pump repair services for municipal and industrial enterprises throughout the metropolitan area. Our technicians can provide affordable Texas pump repair solutions for fresh water and wastewater treatment and delivery systems. Whether you need repairs or replacement for pumps in your wastewater treatment plant or require a long-term service and maintenance agreement to comply with local regulations, the team at Elite Pumps & Mechanical Services can provide the right options for your needs.
The Right Texas Industrial Pump Services for Your Facility
At Elite Pumps & Mechanical Services, we offer Texas booster pump supply and repair service options for all types of pumps and associated equipment, including the following:
Aerators
Mixers
Booster stations and lift stations
Drainage systems and commercial sump pumps
Domestic water systems
Pump motor control systems
We maintain a full-service in-house machine shop and provide field services to allow faster repairs for valves and pumps of all makes and models. We also work with municipal utility district (MUD) plants to provide the support and maintenance required to ensure the most effective and productive use of available resources.
The Right Solutions for Texas Water Pump Service and Repair
At Elite Pumps & Mechanical Services, we take pride in providing the best customer service for MUD plants and other facilities throughout our area. Our technicians have the skills and in-depth expertise needed to resolve your issues quickly and in the most cost-effective way possible. We offer 24-hour emergency repair services to ensure the fastest response times for your business.
The Texas industrial pump repair experts at Elite Pumps & Mechanical Services can provide your water treatment plant or industrial facility with the most advanced and practical solutions for repairing, maintaining or replacing your pumps and associated equipment. We work with you at every stage of the process to ensure that you are fully satisfied with the services we provide. To learn more about our full lineup of pumps and pump services, call us today at 281-506-7390. We look forward to serving you.