Fast and Accurate Repairs for Pump Motor Control Systems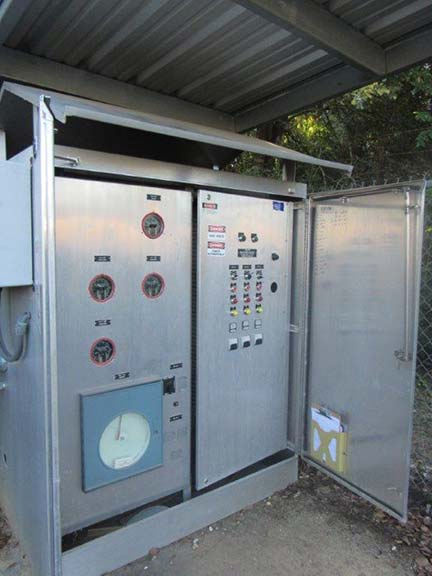 Your industrial pump systems require specialized controls to perform as expected in commercial and industrial installations. Motor control systems can turn pumps on and off and can regulate pressure and flow, allowing you to maintain greater control over your operations. The experts at Elite Pumps & Mechanical Services, LLC can provide you with the Texas industrial pump services you need to reduce unscheduled downtime and to achieve greater productivity for your industrial or commercial facility. Our field services technicians can either repair or replace equipment that is not operating properly.
How Motor Control Systems for Pumps Work
Pump control systems can be automated to respond to specific conditions or can be manually controlled through a centralized panel. One of the most common motor control systems in wastewater treatment facilities is designed to turn on pumps when water levels reach a specific level within a container. Additional pumps may be brought online if the water level continues to rise. This can allow greater control over the flow of water within these facilities. Our Texas pump repair technicians can provide you with fast and effective solutions for keeping your pumps, motors and controls in tip-top shape.
We Specialize in Texas Industrial Pump Repair
At Elite Pumps & Mechanical Services, we offer a wide range of Texas pump repair services. Our technicians can provide field repairs for lift stations, control systems, clarifiers, conveyors and aeration systems. We can also perform repairs for gear boxes, motors, blowers and pumps in our in-house machine shop. We are committed to providing you with the best Texas water pump service and repair options in our area.
Elite Pumps & Mechanical Services is a leading Texas booster pump supply and repair service company with a proven reputation for quality work and fast service. We work with companies throughout the Texas metropolitan area to provide the most practical and effective solutions for our valued customers. Call us today at 281-506-7390 to schedule a maintenance visit or to request emergency repair services. We look forward to serving your needs.