Booster Pump Repairs and Maintenance for Houston Multi-Family Units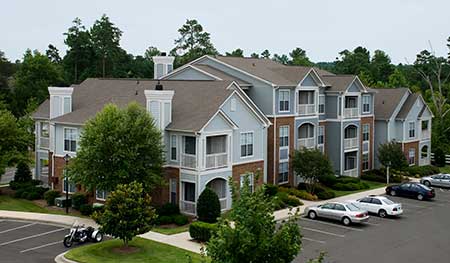 At Elite Pumps & Mechanical Services, LLC, we offer Houston industrial pump services for a wide range of businesses and buildings throughout our area. Our Houston pump repair technicians can provide professional maintenance, repair and replacement services for your multifamily residential units to ensure the greatest comfort and tenant satisfaction for your property management company. We work with you to provide the Houston water pump service and repair options you need to stay profitable and to provide outstanding service for your tenants.
High-Rise Buildings Require High Pressure
Making sure that the upper floors of your multi-family high-rise building have adequate water pressure can be challenging and may require the installation of one or more booster pumps to ensure the best results for your buildings. The Houston industrial pump repair professionals at Elite Pumps & Mechanical Services can provide you with the best and most cost-effective options for managing water pressure issues. We offer comprehensive Houston booster pump supply and repair service solutions that are tailored to your precise set of needs.
The Best in Houston Pump Repair Services
Because we specialize in on-site pump repair services for commercial and industrial buildings, the team at Elite Pumps & Mechanical Services can provide you with fast and accurate diagnoses for your pump, valve and pipe repair needs. We are available 24 hours a day, seven days a week and 365 days a year to ensure that water pressure issues with your Houston multi-family buildings are resolved quickly and to your complete satisfaction.
If you need expert help in managing maintenance and repair services for your multi-family units in the Houston area, Elite Pumps & Mechanical Services can provide you with the right delivery solutions for your needs. We work hard to keep our costs low and to provide you with the services you need at the most affordable prices. Give us a call today at 281-506-7390 to schedule repairs or maintenance for your Houston multi-family residential units. We look forward to the opportunity to work with you.