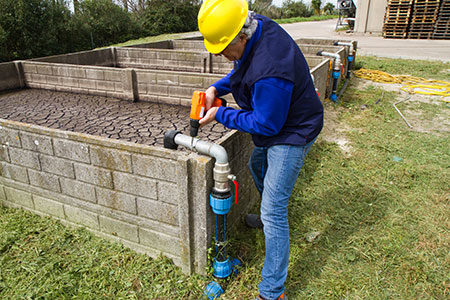 Regular Texas industrial pump services help you avoid pump failure. Pump failure can lead to expensive downtime and create safety hazards for your crew. Additionally, Texas industrial pump repair is often less cost-effective than regular maintenance.
Most people know you need to do routine maintenance such as:
Inspecting the bearing and lubricant condition
Checking shaft seal condition
Looking at overall pump vibration
Inspecting discharge pressure
However, do you know which Texas industrial pump services you need quarterly and annually? These services help you avoid negative outcomes for your pumps, including frequent repair and even frequent replacement. Learn more about quarterly and annual pump maintenance.
Quarterly Texas Industrial Pump Services
Being proactive about your pump maintenance can help keep your pumps in good condition and operating at peak efficiency. However, it can be easy to forget the quarterly and annual Texas industrial pump services you need to avoid failure. This is where it's important to ensure you have a thought-out maintenance plan and schedule that you can stick to.
Some Texas industrial pump services your pumps need quarterly include:
Checking the foundation and hold-down bolts to ensure your pumps are stable.
For oil-lubricated pumps, changing the oil either quarterly or after 2,000 operating hours, whichever comes first.
Inspecting the shaft alignment to prevent excess bearing load and bearing failure.
Re-greasing motor bearings with manufacturer-recommended grease.
Check mechanical seals for wear and tear and proper lubrication.
These pump services every three months will help you monitor your pump's performance and ensure that it continues to work properly for its expected service life. It may even extend the life of your pump. Therefore, ensure that you schedule regular pump maintenance.
Annual Industrial Pump Maintenance
In addition to routine and quarterly pump maintenance services, you also need annual maintenance to keep your pumps working efficiently. These annual Texas industrial pump services help you keep an eye on your pump's performance and have your finger on the pulse of when you may need Texas pump repair services or even pump replacement.
Some annual pump maintenance services you need include checking the following performance benchmarks to ensure steady efficiency and operation:
Developed head pressure at the suction and discharge gauges
Flow rate
Motor amp draw
Vibration signature
Therefore, with a few simple services, you can keep your pumps in good condition and avoid frequent repairs and pump failure. Remember, preventative maintenance is more cost-effective than pump repair or replacement.
At Elite Pumps & Mechanical Services, we provide expert pump maintenance, repair, and sales for a wide range of industries. Our team of pump specialists help you find practical and affordable solutions for your needs, whether your pumps need repair, maintenance, or replacement. We're available 24 hours a day, 7 days a week to ensure you receive the repair services you need as quickly as possible. Call us today at (281) 506-7390 to talk to one of our specialists and schedule service for your pumps. We are here to serve you.