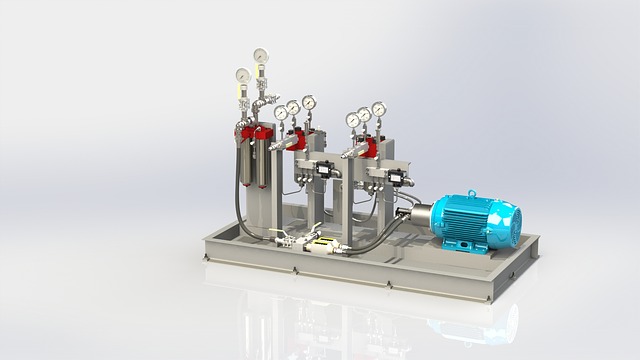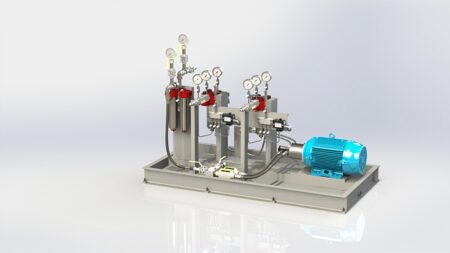 Pumps are used in a variety of applications. Application conditions can have a huge impact on pump performance, expected lifecycle, as well as costs of ownership. One essential condition to consider for your pump applications is temperature. Using the wrong pumps to pump high temperature liquids can result in more frequent Texas pump repair and breakdowns. This drives up total cost of ownership as well as creates repeated interruptions for your operations. In this article, we'll discuss some common types of Texas pump repair services you may need for high temperature pumping applications as well as some tips for selecting the correct pump for your needs. 
Common Texas Pump Repair Needs for High Temperature Applications
There are countless reasons you may need Texas industrial pump repair for your pumps. When it comes to high temperature applications, there are several ways the temperature can interfere with pump components and operability. One thing to consider is that high temperatures can cause more rapid wear on various pump components, internal and external. 
Thermal shock is another potential concern. This primarily affects external components, but can damage internal parts as well. Thermal shock can occur with rapid temperature changes, like pumping pre-heated liquids through a cold pump or washing the pump exterior with cold water while running high temperature liquids. This can cause materials to crack and need replacement or Texas pump repair services. 
High temperature liquids can also cause the pump seals to wear out and fail, causing seal leaks. Other issues include reduced bearing life and loss of hardness for internal components that are not engineered for the temperature conditions. The higher the temperature of the pumped material, the higher the risk of corrosion as well, particularly if you are pumping already corrosive materials. 
Therefore, there are many ways that high temperatures can negatively impact industrial pumps, particularly if they are not designed and rated for the application. To avoid these issues, it's critical to choose the right pump from the very beginning for your application. 
The Importance of Choosing the Right High Temperature Pumps
Pumping high temperature liquids does typically require different pump solutions. Often, pumps must utilize stronger materials that resist heat wear and thermal shock. There are some pumps that are ready-made to withstand temperatures of around 300°F. In other cases, you may need specially engineered pumps to withstand higher temperatures. Our team can help you find the correct pump for your needs. 
Many engineers also choose to make modifications to existing pumps to make them more heat resilient. Modifications vary based on other aspects of the pump application. Our machining experts can perform many of these modifications to help you reduce wear and tear on your pumps. 
Texas Industrial Pump Repair, Maintenance, Modification, and Supply at Elite Pumps & Mechanical Services
When you need pump solutions, choose our specialists at Elite Pumps & Mechanical Services. Our team offers comprehensive services for your industrial pump needs, from Texas booster pump supply and repair to high temperature pump repair. We maintain a full-service machine shop in house to provide you with fast, high quality repair, maintenance, and modification services. Whether you need in house or field repairs, our goal is to reduce downtime and get your pumps operating at peak efficiency ASAP. Call us now at (281) 506-7390 to request service or discuss your pump supply needs. If you need emergency repairs, call our 24-hour line at (832) 774-0939 for immediate assistance.