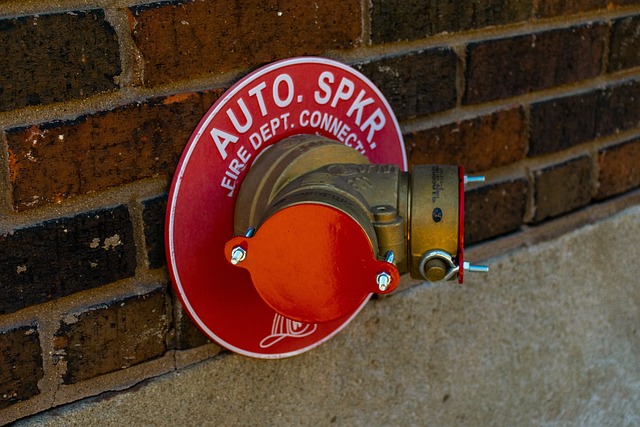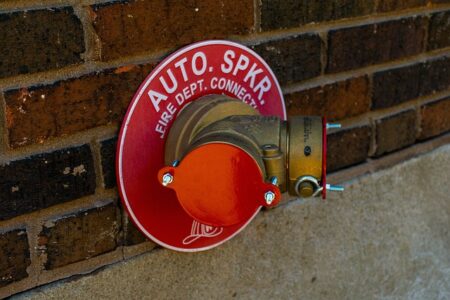 Fire pumps are a key part of fire safety. However, they also need Texas water pump service and repair. Keeping fire pumps in good condition is essential for making sure your building's fire suppression systems are ready at a moment's notice to extinguish fires. In this article, we'll discuss important services for your fire pumps.
Fire pumps are water pumps that ensure you have sufficient pressure for fire suppression systems like fire sprinklers, water mist, or foam systems. They are typically used in places where pressure from the municipal water supply isn't sufficient for the suppression systems to work properly. You can think of fire pumps like booster pumps for fire safety systems, as they are often used in the same buildings where you need a booster pump to maintain good water pressure at sinks and other fixtures. For instance, high rise buildings frequently need both booster and fire pumps. 
Fire pumps are typically either positive displacement pumps or centrifugal pumps. Positive displacement fire pumps are less common because they provide high pressure, but low volumes. They're sometimes used for water mist and foam fire suppression systems. Centrifugal pumps can provide high pressures and volumes and are great for most types of systems. 
In addition to the main fire pump, these systems also have what's called a jockey pump. These keep a steady pressure in the lines without needing to operate the main fire pump. Both need Texas water pump service and repair to maintain them.
Texas Water Pump Service and Repair for Fire Pumps
There are many types of services you might need for your fire pumps, including maintenance and Texas pump repair. It's important to monitor the condition of your fire pumps, including jockey pumps, and keep them in good condition at all times in case of an emergency. There are a few things to consider regarding your building's fire pumps:
Making Sure Fire Pumps are the Right Size
One common and critical mistake is under or over sizing fire pumps. Fire pumps should be just the right size for your fire sprinkler systems. Otherwise, the system won't be very efficient or may not work properly if a fire does break out. 
Here are some signs that you have the wrong size fire pumps:
Water Hammer:

Water hammer is a loud hammering or thumping noise coming from the pipes and happens when there are pressure surges in a piping system, like your fire sprinklers. If you hear water hammer, it usually means your fire pump is too large for the system. 
Main Pump Runs With No Fire:

As we mentioned, the jockey pump runs regularly to keep water pressure at correct levels so the fire sprinklers can run within seconds of a detected fire. However, if you notice the main fire pump running when there's no fire, this usually means the pump is too small and can't handle the load of maintaining pressure in the sprinkler lines. 
Maintenance & Texas Pump Repair for Fire Pumps
There are also many Texas water pump service and repair solutions you may need for your fire pumps. Ongoing maintenance is a great way to prevent issues with your fire pumps. Lack of maintenance can make pumps unreliable and increase the need for Texas pump repair. Typically, this includes weekly inspections by someone on-site as well as monthly and annual inspections from a professional, like a fire safety organization. 
In addition to inspections, fire pumps often also need Texas industrial pump services for testing and maintenance. For instance, often you need to run the fire pump with no flow as a test to make sure the system is working properly. This involves testing pressures, checking the packing glands, adjusting the gland nuts, and looking for any signs of issues like unusual noises. 
In some cases, you may also need repairs from time to time. If the pump isn't working properly, making strange noises, or breaks down, it's important to get the pump repaired ASAP. Remember, fire pumps are critical for sprinkler systems that can save lives and properties in the event of a fire, so make sure you keep them in good working order.
Quality Texas Water Pump Service and Repair from Elite Pumps
Our team at Elite Pumps & Mechanical Services offers turnkey pump services, from supply to repair and replacement. We offer on-site troubleshooting and repairs as well as in-shop repairs for complex pump issues. We maintain a large, state-of-the-art machine shop to offer quality repairs and quick turnaround. Call us at (281) 506-7390 for supply and scheduled service or call our 24/7 line at (832) 774-0939 for emergency pump repairs.